Executive Committee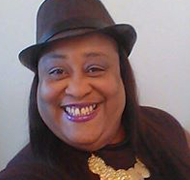 Lady Eva J.
Committee Member
Affectionately known as Lady Eva J, is the founder of Touch The World TV & Artist Management. Her company has grown to include 8 television programs which ran on Time Warner Cable for 14 years; one of the most recognized gospel music festivals in Los Angeles (Touch The World's Praisefest); a platform of the arts entitled Touch The World's Dance, Dance, Dance also known as D3, and Touch The World Internship Program, which mentors youth by training them in the area of production.
Her long-term vision is to launch Touch The World Youth Leadership Training, produce her own 24 hour international radio and television broadcast ran by youth, and utilize her skills as a songwriter, percussionist, drummer to produce and educated undiscovered talent within our local arenas. She has evidenced her strong commitment to the colleges, students, churches & community at large. She continues to spread the value of higher education and excellence in production everywhere she goes.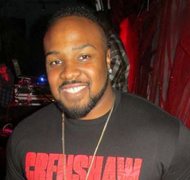 Sean Heads
Committee Member
Sean Heads is a young man who came to know Christ early in his life. He will be honest and say that he is definitely a work in progress through Jesus!
Sean is very instrumental in the birthing of HHCLA. While working security for a concert event in Palm Springs; he met Kurtis Blow. It was then Kurtis shared his vision of planting Hip Hop churches throughout the US. Sean saw fit to bring this vision to his mother Sharon Collins-Heads who then presented it to Pastor Carol Scott. Eventually, Kurtis, Sharon, Pastor Carol and Michael Green met and HHCLA was born.
Sean unique personality goes beyond the four walls as he serves as a full-time lifeguard for "Ability First"; while always pursuing his dream of wrestling for the WWE Federation, Sean founded Amped Up Wrestling in 2017.