Executive Committee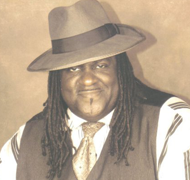 Julius D. Givens
Committee Member
Serving the Kingdom of God for more than 11 years as an Anointed Duo L.I.F.E., Gospel Recording Artist known in the Gospel recording arena as "Big Brother Dee".
"Big Brother Dee's" experiences has been a journey of faith and has clearly taught him everything he has learned that was worth learning in the; "School of Pain! " Big Brother Dee's" testimony of his childhood experiences, drug addiction, and personal spiritual beliefs reveal the miracle of how GOD delivered him from "Darkness" to share his musical gift to enlighten those who are still out there with the Good News of the Gospel.
As an Urban Inspirational Recording Artist, he is known for putting down serious beats that keeps even the hardest brothers and sisters' heads bobbin! When he performs, his command presence captures the audience. Many compare him to the Gerald Levert, Luther Vandross and Heavy D of Gospel.
Today, "Big Brother Dee" is teaching and sharing his skill to hundreds of young aspiring entertainers as he produces Entertainment Productions throughout Los Angeles. Look for him to now take his promoting talents Internationally with FCI. "Big Brother Dee" is also the Founder of Big House Ent. Ministry and Icehouse Productions.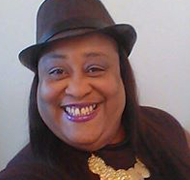 Lady Eva J.
Committee Member
Affectionately known as Lady Eva J, is the founder of Touch The World TV & Artist Management. Her company has grown to include 8 television programs which ran on Time Warner Cable for 14 years; one of the most recognized gospel music festivals in Los Angeles (Touch The World's Praisefest); a platform of the arts entitled Touch The World's Dance, Dance, Dance also known as D3, and Touch The World Internship Program, which mentors youth by training them in the area of production.
Her long-term vision is to launch Touch The World Youth Leadership Training, produce her own 24 hour international radio and television broadcast ran by youth, and utilize her skills as a songwriter, percussionist, drummer to produce and educated undiscovered talent within our local arenas. She has evidenced her strong commitment to the colleges, students, churches & community at large. She continues to spread the value of higher education and excellence in production everywhere she goes.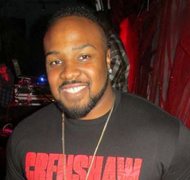 Sean Heads
Committee Member
Sean Heads is a young man who came to know Christ early in his life. He will be honest and say that he is definitely a work in progress through Jesus!
Sean is very instrumental in the birthing of HHCLA. While working security for a concert event in Palm Springs; he met Kurtis Blow. It was then Kurtis shared his vision of planting Hip Hop churches throughout the US. Sean saw fit to bring this vision to his mother Sharon Collins-Heads who then presented it to Pastor Carol Scott. Eventually, Kurtis, Sharon, Pastor Carol and Michael Green met and HHCLA was born.
Sean unique personality goes beyond the four walls as he serves as a full-time lifeguard for "Ability First"; while always perusing dream of wrestling for the WWE Federation.