Board of Directors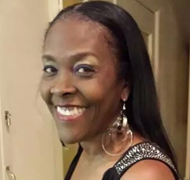 Professor Sharon Collins-Heads
Co-Founder
Professor Sharon Collins-Heads (a.k.a. Professor Sharon) is Co-founder of Hip Hop Church LA Outreach Ministry (HHCLA). HHCLA is a ministry that is dedicated to bringing the "Truth to the Youth" utilizing the various gifts of the arts i.e. dance, mime, spoken word, stepping, storytelling, gospel rap and song.
She has been teaching college courses for over 30 years, as well as, instructing numerous dance workshops throughout Los Angeles County. Prior to assuming teaching duties at LA Southwest College she was a member of the dance faculty at El Camino College (1979-1992). She has been a member of the faculty at LASC since 1992. She became full-time Professor in 1997. Her duties include teaching dance, health, swimming and weight training. She holds a Masters in Physical Education with an emphasis in Administration and Minors in Dance and Sociology.
Professor Sharon has adjudicated dance, cheer and drill team competitions for over 10 years. She has choreographed pieces for various ministries, pre-schools, elementary, jr. high, high schools, colleges and plays.
Her love for students, ministry and community is evident in as she reaches out to touch the lives of others.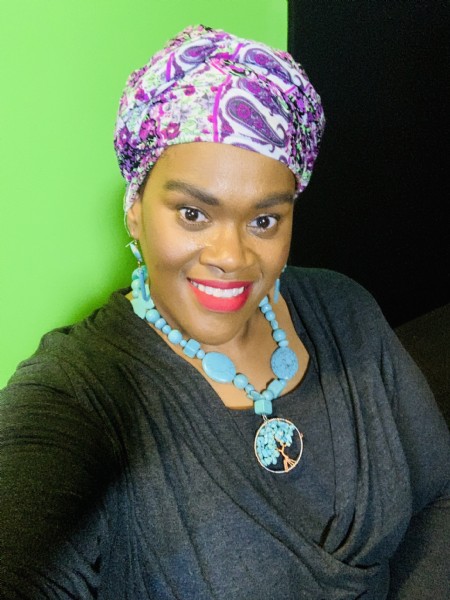 Candace Jordan
President
Candace Jordan is a member of the City of God Church under the leadership of Prophet John Brown. She graduated from Bible Enrichment School of Theology; receiving her AA degree in Christian Ministry. Currently attending Facultad de Teological for a Bachelor degree in Theology. She also serves as Executive Administrative Assistant of Touch The World. She has collaborated in varies ministries to help bring the truth of God's word to the youth; while also being a positive example for her children to follow.
Her gifts go beyond the four walls as she donates her time in street ministries such as Southern California Cease Fire; which is a grass root organization that helps eliminate violence in our community. She is gifted in recognizing and drawing out the talents of others, while also encouraging those who need it the most. It is rare to meet a person who is so mature, organized and results-oriented. Her demonstrated leadership, vision, and discernment have made a positive impact on our churches and community. There is no doubt that she will continue strive for excellence in everything she is connected to.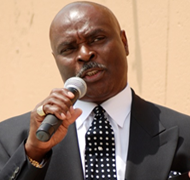 Dr. Pastor Willie Hudson
Treasurer
Dr. Hudson received his Doctors of Ministry while attending Azusa Pacific Seminary. Pastor Willie begin writing his thesis on "The Holy Ghost Got a New Dance: An Examination of Black Theology and Holy Hip Hop in the Inner-City" and is continuing to be a pioneer in bridging the gap between Black Theology, Holy Hip-hop and Christian Worship in his current studies on the Inner-city church.
During his studies and work with urban youth, Pastor Willie has not been satisfied with the way "religion" has not reached the youth. He sees that our youth are staying "away" from the church and running "to" the street to meet their needs. Pastor Willie states, "As churches get older, the streets get younger". Even more disturbing is the attitude of our youth that see Christianity as the "religion of their parents" and not a relationship with Christ.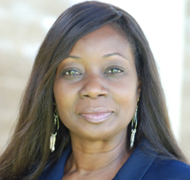 Dr. Minister Marie Hudson
Secretary
Dr. Marie Hudson also attended Azusa Pacific Seminary where she received her Masters of Divinity degree and Doctor of Ministry. Minister Marie wrote her thesis on "Resurrection Phoenix: A Model for Recovery of a Black Social Consciousness" which imposes an indictment against the Black Church to rise from its slumber of complacency with the status quo, champion the cause of the oppressed and fulfill God's mandate to reign in the earth realm. As a Licensed Minister Dr. Marie is a committed advocate to build a spiritual conscioiusness to young men and women to the fulfillment of the promise of God that brings healing and deliverance to their generation as they raise the Kingdom of God to the next level.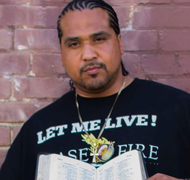 Jaime "RareBreed" Gregory
Community Liaison
Jaime "RareBreed "Gregory is a man who leans on the "masculine side" of God's word, believing that tough love is necessary, in the balance of nurturing things surrounded in so much false perception. Because he is no longer part of the problem he doesn't mind being identified by his gospel rap name or his birth name. Though quiet, he is outspoken when his passion arises and he feels he needs to be heard, hence, the reason he ministers through rap. His soft tone that has blessed many microphones, can also be heard in the community with Southern California Ceasefire Committee, where he serves as one of the executive board members, taking on a host of responsibilities networking with many other activists, community leaders, government and law enforcement agencies.
RareBreed is very active in the community. He has participated in Safe Passage for his neighborhood High School, to help reduce the violence amongst the youth. He volunteers with his church "Boys to Men Mentoring Group," under the leadership of Pastor Lafayette Dorsey of Love & Live Again Ministries. He has spoken and rapped at the Challenger's Boys & Girls Club in conjunction with Touch The World's Youth Mentorship Program and has marched in many front lines for the community.
He has shared the stage and collaborated with many gospel artists, such as The Club Judah Allstars, Markillo, Unashamed to Put in Work, and the legendary Gospel Gangsters. The music given to him comes from the essence of who he is, who he was, and what he has conquered. His music speaks redemption and salvation as it provides an alternative to mainstream music today, that doesn't feed our spirits properly.
His experiences and testimonies through music has led him to pray over candlelight vigils of youth senselessly murdered on our streets; while also rallying from City Hall to Capitol Hill with various groups, joining to make change. Leading by example, RareBreed hopes to awaken others to see that our old ways aren't working and that it is time to come full circle in this change.